Back to all posts
Posted on
Inclement Weather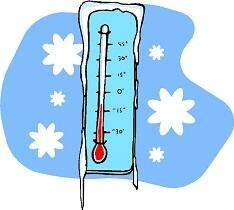 In our commitment to ensure the physical safety of our students, please be reminded of Administrative Procedure 318 on Inclement Weather, section 2, information as follows regarding cold temperatures which has been shared with parents in previous communications:
2. Students are not to go outside for recess if the local temperature is -25 degrees C or colder, or if the temperature and wind chill factor combined are -25 degrees C or colder. When temperatures, inclusive of windchill, are between -20 degrees C and -25 degrees C, schools have the discretion to shorten recesses.
2.1 The source used for determining the local temperature shall be a credible source determined by the school's administration.
2.2 The source chosen by the school administration shall remain consistent throughout the year.
Here, again, is the link to the site that we use consistently to determine the temperature, wind-chilled
factored in always: https://www.theweathernetwork.com/ca/weather/alberta/leduc
Please ensure that you send your children to school prepared for the cold weather – warm coat, snow
pants, toques, mittens, boots, and scarves. On cold weather days, we have the advantage of our fifteen minute recess that takes place from 1:35 – 1:50, when we can sometimes send the children outside for this shorter recess period (the lunch hour recess is the longer one, at 25 minutes) IF the weather warms up enough as per information in the administrative procedure above.
Also, just a reminder as per information sent out in previous communications, we continue to do
staggered entry this year before school to reduce congestion at the doors. That stated, the earliest you should be dropping your child off at school is 8:20 a.m. That is the time in which we open all doors for staggered entry.