Back to all posts
Posted on
Star of the North Retreats 2019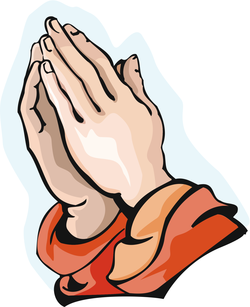 Please see below for upcoming retreats at the Star of the North Retreat Centre. Please register by at least one week before program date at: 780-459-5511,  reception@starofthenorth.ca  See our website for more information: www.starofthenorth.ca
Christian Contemplative Prayer Retreat: A Path Towards Intimacy with God
 The Christian journey is one of deepening of our relationship with the God who dwells in the depth of our hearts.  During this retreat, we will reflect on Sacred Scripture as well as explore some of the writings of Christian mystics and contemplatives who have travelled on this path and remain guides for our own journey.  There will be time given to teaching and practicing Centering Prayer. Facilitator: Fr. Kevin McGee
7 pm Fri Jan 18 to 1 pm Sun Jan 20.         Live in: $250.        Commute: $190
Go Deeper and Find Your Inner Wisdom
Do you find yourself stuck in a place in life you would rather not be? Do you find that you don't have the strategies to obtain your optimal wellness? Join us on the WRAP journey, a self-management program that increases emotion resilience, self-awareness and strategies that are adaptable to all aspects of life. (Wellness Recovery Action Plan) www.copelandcenter.com.            Facilitators:  Faith Paul and Katherine Mihailedes
Module #1: Feb 1-2  AND  Module #2:  March 1-2 
    Fri 6:30-9 pm, Sat: 9-4 pm         Live in: $275 Commute: $175   (includes both modules)     
Healing and Forgiveness in Scripture
The Gospels invite us to experience healing, reach out for reconciliation, and grow God's reign here on earth.  Join us for three evenings as we explore the power of scripture to transform our lives.  Facilitated by Archbishop Sylvain Lavoie, OMI, & Lucie Leduc. Wednesdays: Feb 6, Feb 13, Feb 20       7-9pm       $60/series
Companions on a Healing Journey: Recovery Retreat led by Archbishop Sylvain Lavoie, OMI and Justin R.
Addiction takes many forms and affects all of us - our families and society – and now reaching crisis proportions.  This timely workshop is for anyone interested in learning more about the addictive process, a spirituality of recovery, inner healing and the 12 Step program. It will focus on the importance of fellowship, the power of prayer and the need to befriend our shadow as a way of both preventing and dealing with addiction.  
7 pm Fri Feb 15 to 1pm Sun Feb 17     Live in $250    Commute: $150
Slow Down! Retreat Days with Sandy Prather
Feeling like you need a time out? Busy lives often leave us feeling tired, lacklustre and spiritually empty.  A Slow Down Day is your opportunity to rest your body and refresh your spirit. 
Thursdays: February 21, March 21, April 25   9:30 to 3 pm          $40/retreat day  (includes lunch)