Grizzly Athletics
Grizzly Floor Hockey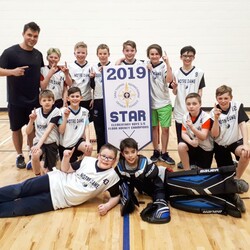 Congratulations to all the Grizzly boys and girls floor hockey teams on a successful season! Thank you to all of our coaches for your time working with all of our teams!
Grizzly Badminton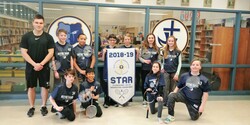 Congratulations on our Grizzly Badminton team on winning the Notre Dame Invitational Badminton Tournament.
Grizzly Volleyball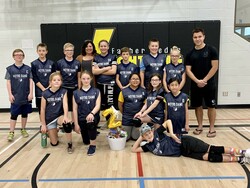 Congratulations to our Grade 5-6 Volleyball team and their coaches for winning the Silver Medal at the Fr Leduc Tournament on October 19, 2019.  Thank you to Coach Onyschuk, Asst. Coach Blackburn & Asst. Coach Jean-Marie for leading the team to finish Second out of eight teams in the tournament. Great season!
Grizzly Basketball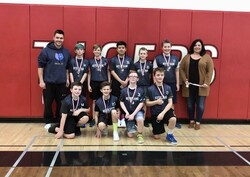 The Basketball season has kicked off to a great start with our Boys winning Gold at the TAP-15 Tournament on November 23, 2019. The girls also went 2-2! Way to go teams!!  Thanks to Coach Onyschuk, Assistant Coach Blackburn and Assistant Coach Boser!
Grizzly Soccer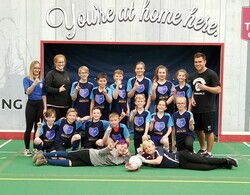 Grizzly Track & Field