Back to all posts
Posted on
Connect Parent Group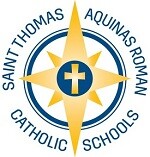 Are you interested in connecting with your child in a disconnected world?
Join Michelle Horbay, Division Wellness Coordinator, for Connect Parent Group.

This is a 6-part parenting series that is based in understanding attachment and how our children communicate with us (typically through behaviors). The series focuses on 6 topics each evening and include foundational science, regulation, emotions, and attachment needs. The series also blends in empathy and self-care for all caregivers.

Series Information:
 Series begins on March 1 st , 7:00PM – 8:30PM
 Caregivers are expected to attend 6 sessions. (In person)
 Location: Christ the King School - 3511 Rollyview Road Leduc
 All participants must pre-register by Feb 25 th
 For more information and to register please contact:
o Michelle Horbay
o 780-986-2500
o michelle.horbay@starcatholic.ab.ca