Back to all posts
Posted on
School Council and PANDA AGM September 21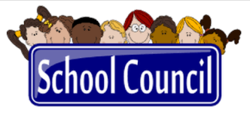 The Annual General Meeting for School Council is set for September 21, 2020 at 6:30p.m.
This will be a virtual meeting. The link is attached to the Week At A Glance, sent by the school
The School Council meeting will start at 6:30p.m. sharp and end at 7:30p.m.  For those that wish to join later for the PANDA meeting, feel free to join at 7:30p.m. as the same link will be used for both meetings continually.
Also, if any of you wish to run for any position for the School Council, or know anyone who would be great on the council we would urge you to consider running.  All the positions are open every year and it is a great way to get involved with the school community and contribute to student success!